The wait is over. Tonight, FOX will broadcast A Christmas Story Live! beginning at 7pm ET. Scott Ellis and Alex Rudzinski directed the show. Benj Pasek and Justin Paul, known for Dear Evan Hansen and La La Land, were behind the music for tonight's production.
The beloved musical follows young Ralphie Parker, who only wants one thing for Christmas-- a Red Ryder 200-shot air rifle-- and is determined to get it. Keep reading to learn more about the cast.
---
Matthew Broderick as Jean Shepherd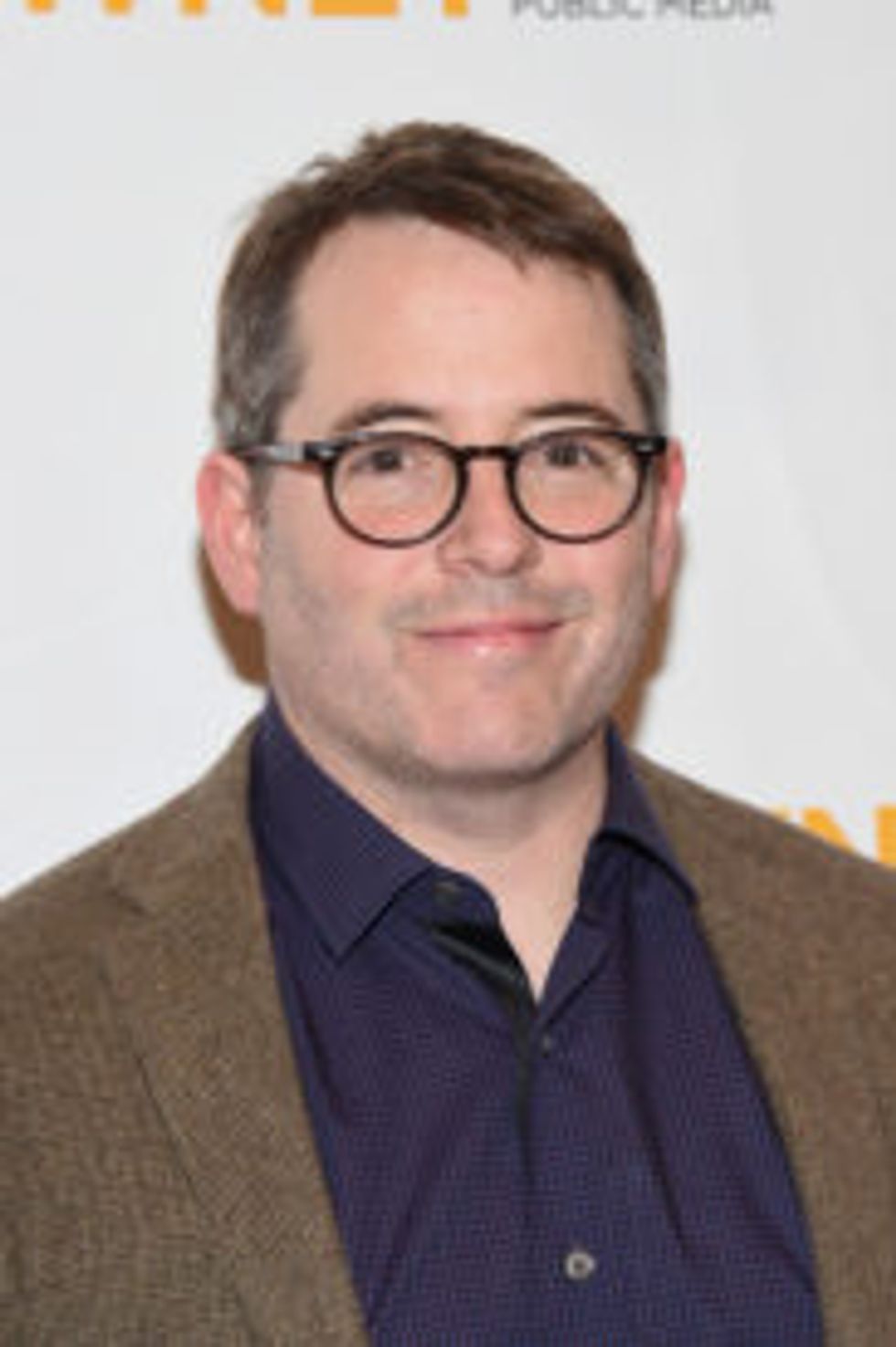 In September, it was announced that Broderick had been tapped to play the role of the adult Ralphie narrator in A Christmas Story Live!.
As most people know, Broderick is no stranger to the stage. Best known or playing the title character in Ferris Bueller's Day Off in 1986, Broderick has won two Tony Awards-- one for Best Featured Actor in a Play for Brighton Beach Memoirs and one for Best Actor in a Musical for How to Succeed in Business Without Really Trying. He also voiced adult Simba in Disney's The Lion King trilogy, and played Leo Bloom in Broadway's The Producers. In 2016, he became the youngest man to win the Tony Award for Best Featured Actor in a Play.
Since 1997, Broderick has been married to fellow actress Sarah Jessica Parker. Together, the couple has three children.
Maya Rudolph as Mother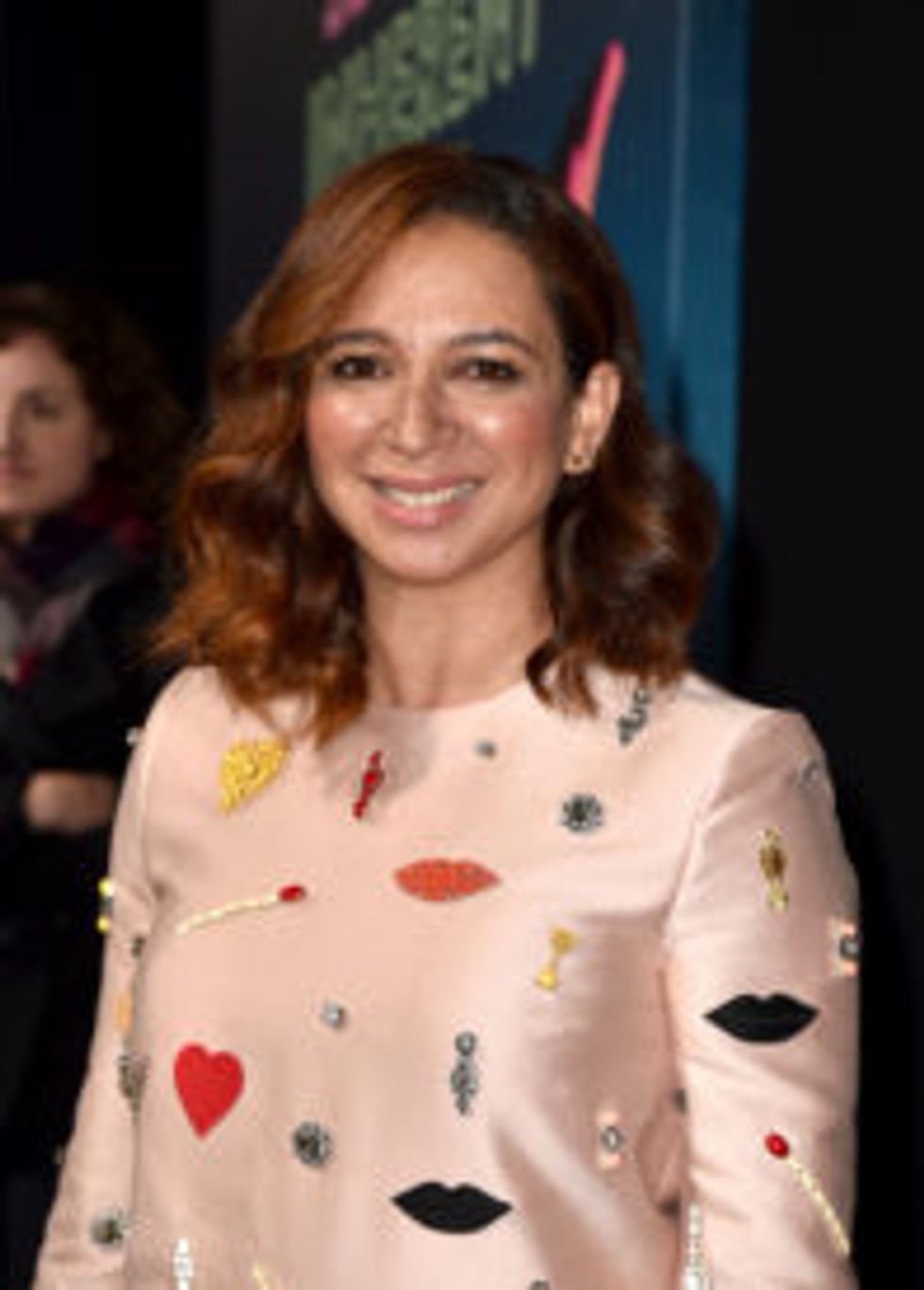 Maya Rudolph will be playing Mother in the show. Asked by EW if her skills from performing live on SNL have been useful on this production, Maya said, "I know my live performances go a lot better, so it's probably going to be a better version of what I normally do. I think live actually gives me more adrenaline and energy, but I don't pretend to know this process. I thought, 'I've never done a musical before. Won't this be great?' I've always had real big, high aspirations to do Broadway. I had no idea what I was stepping into. It's truly another animal."
Rudolph starred on SNL from 2000 to 2007. In addition, she played Lillian Donovan in Bridesmaids, and Deanne McKenzie in Grown Ups. Her other crdits include Maggie's Plan, A Very Murray Christmas, Mr. Pig, The Angry Birds Movie, The Emoji Movie, Life of the Party, and Big Hero 6: The Series. 
Andy Walken as Ralphie Parker
11-year-old Andy Walken will take on the central role of Ralphie in A Christmas Carol Live. Walken hails from Seattle, Washington, and beat out 350 other boys for the role of Ralphie, according to Bustle. His family moved to Los Angeles in just August. In an interview with Q13FOX, Walken said, "It's so cool to work on this Warner Brothers set and work with all these actors... I can relate to Ralphie and the reason Ralphie would be awesome is because I love the movie so much."
Fans may notice that Walken bears a striking resemblance to the original actor who played Ralphie, Peter Billingsley. The youngin reveals on his Twitter page that apart from acting, he is also a figure skater.
Jane Krakowski as Miss Shields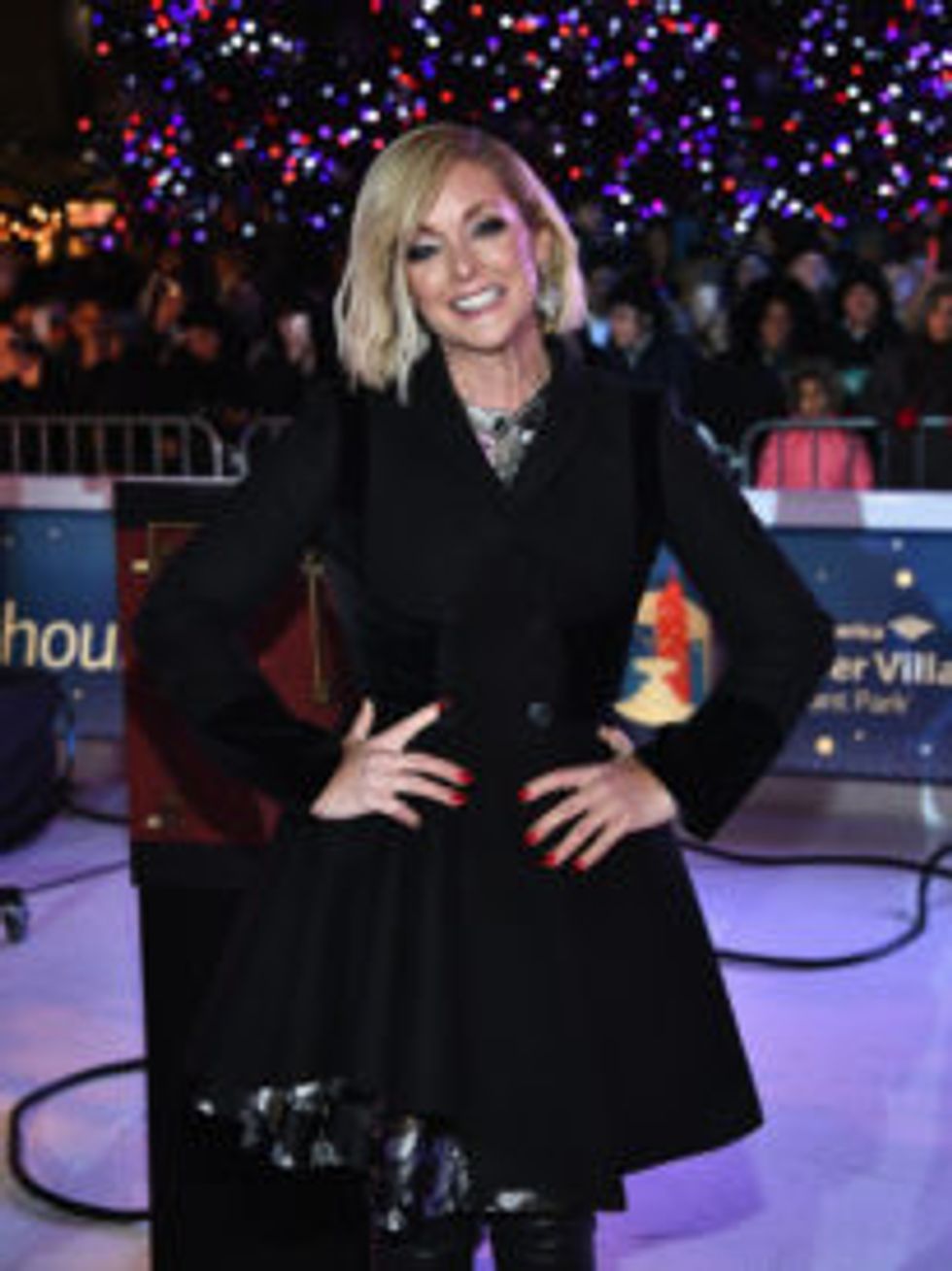 Jane Krakowski last appeared on Broadway in She Loves Me, for which she earned her third Tony nomination. She's known for her work as Jenna Maroney on NBC's 30 Rock, which earned her four Emmy Awards for Outstanding Supporting Actress in a Comedy Series.
Krakowski was awarded her first Tony in 1990 for Best Featured Actress in a Musical for "Grand Hotel". She nabbed her second Tony for the play "Nine", in 2003.
Chris Diamantopoulos as The Old Man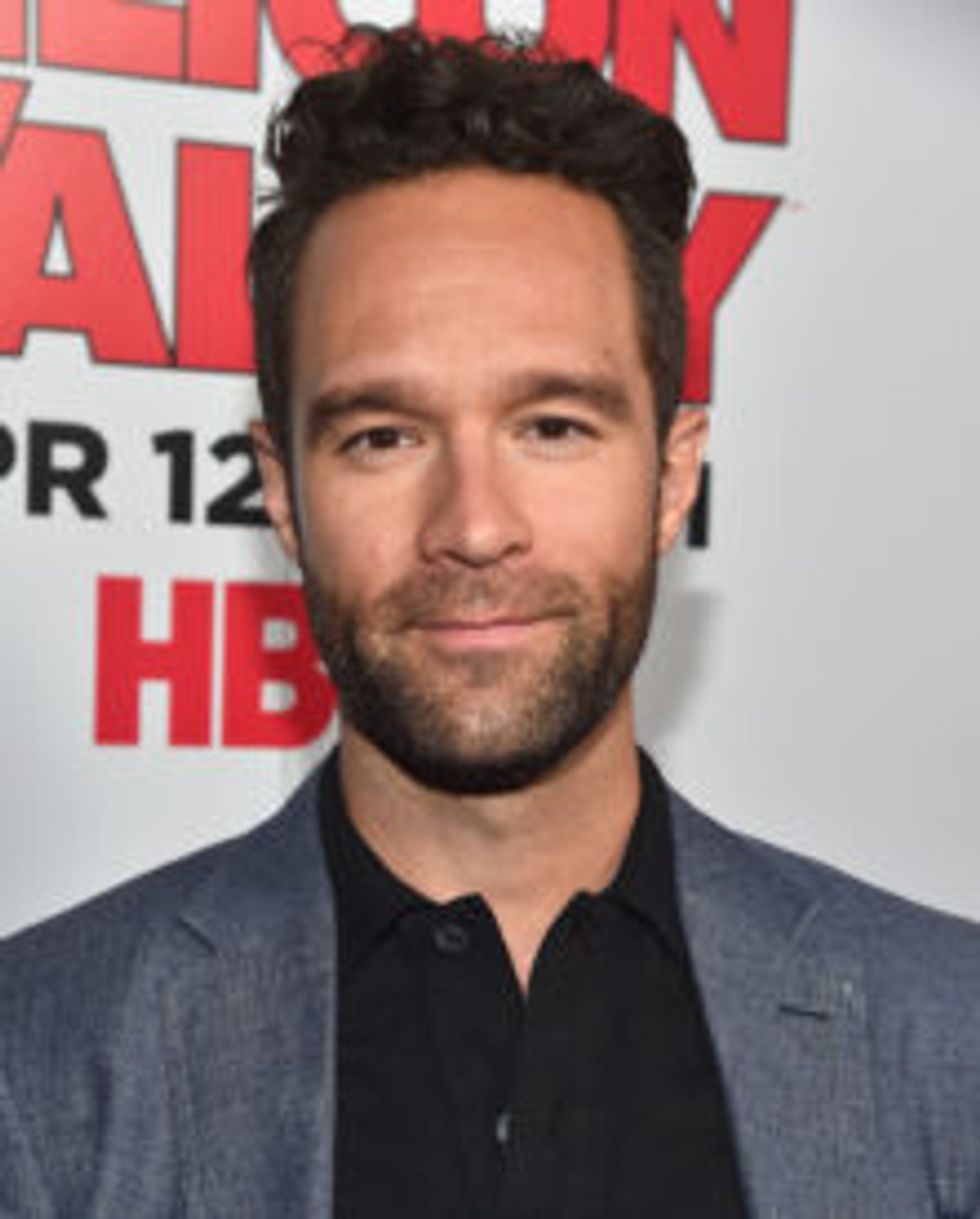 Actor Chris Diamantopoulos attends the premiere of HBO's "Silicon Valley" 2nd Season at the El Capitan Theatre on April 2, 2015 in Hollywood, California.
Chris Diamantopoulos is an actor and comedian. He has held leading parts in The Full Monty and Les Miserables. Diamantopoulos has also played a number of roles on well-known TV shows like 24,The Kennedys, Up All Night, The Office, Arrested Development, and Silicon Valley.
Ken Jeong as Tree Salesman/Restaurant Owner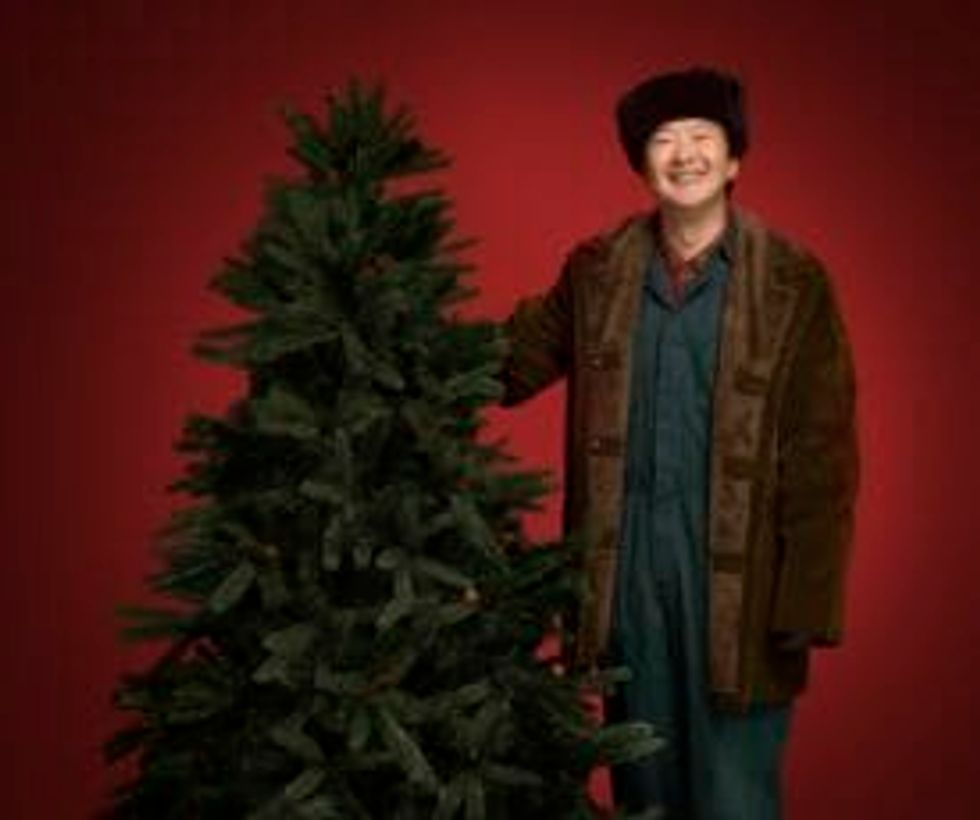 Ken Jeong in FOXÕs live musical event, A CHRISTMAS STORY LIVE!, airing Sunday, Dec. 17
On November 30, EW announced that The Hangover's Ken Jeong had been cast in A Christmas Story Live!.
Jeong is an actor and doctor, best known for playing Leslie Chow in The Hangover trilogy. He also played the lead of Dr. Ken in ABC's sitcom of the same name. Jeong's many credits include, among others, Knocked Up, The Shield, Curb Your Enthusiasm, Boston Legal, Pineapple Express, Rode Models, Party Down, Couples Retreat, Zookeeper, Burning Love, Maron, Penguins of Madagascar, and Community. 
Tyler Wladis as Randy Parker
Tyler Wladis, 7, plays Ralphie's little brother, Randy Parker.
In an interview with Syracuse.com, Wladis said he was ecstatic when he learned he got the role. "I was screaming... I almost started to cry but I didn't. I was so, so happy. I love my part. Randy is a very funny person."
Ana Gasteyer as Mrs. Schwartz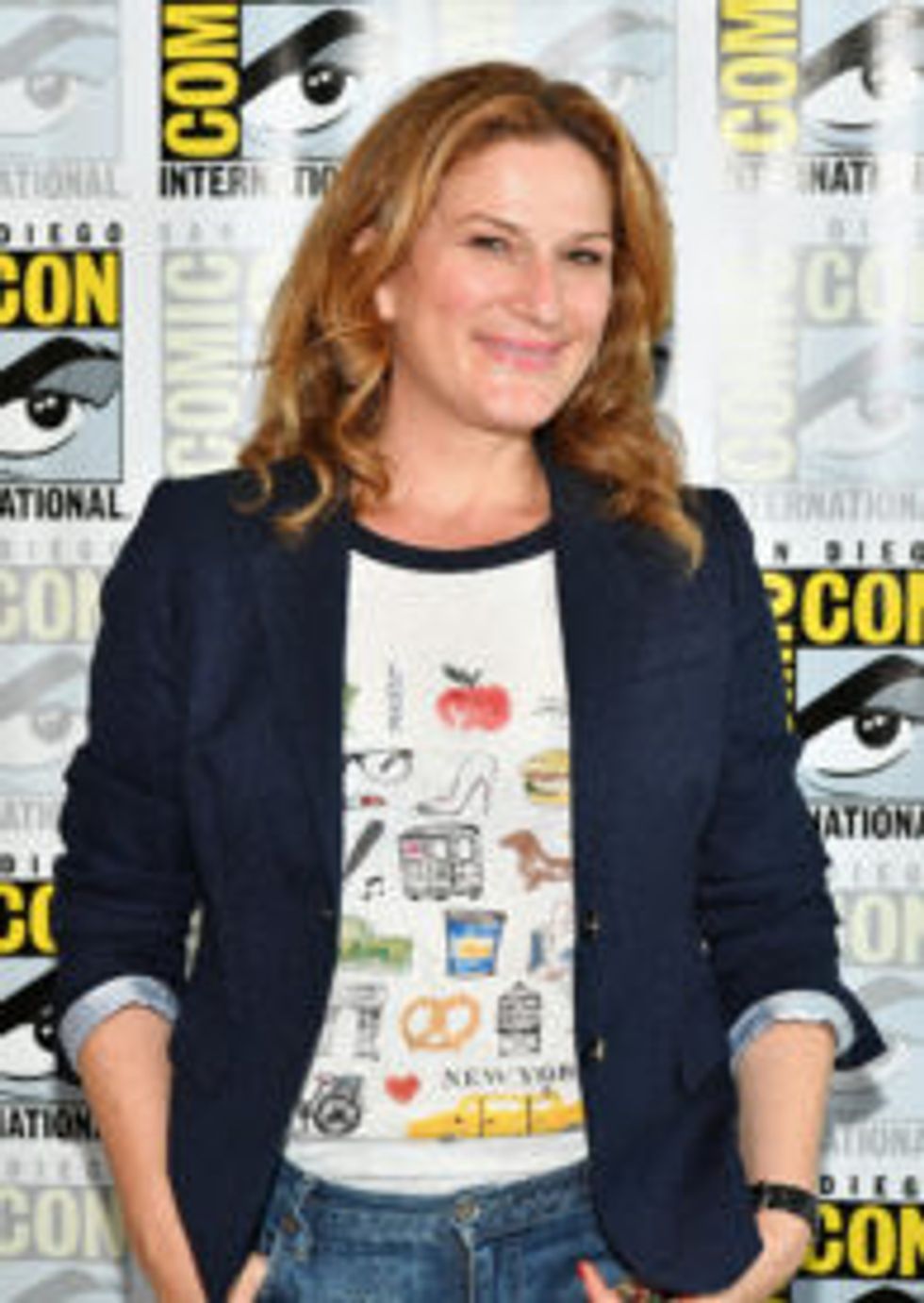 Actress Ana Gasteyer at the "People Of Earth" Press Line during Comic-Con International 2017 at Hilton Bayfront on July 21, 2017 in San Diego, California.
Ana Gasteyer's song in A Christmas Story Live was written specifically for her.
In an interview with EW, Gasteyer dishes, "Basically the telecast required one more number because of the way the commercials were paced, so they looked at the piece overall, and they decided there would be a really great moment for a Hanukkah number... The show didn't have a Hanukkah number and so they called me up and said, 'Hey listen, we're thinking about writing a Hanukkah number and we'd like to write it for you, and can we do that?' And I said, 'Why yes, why thank you!'"
Gaseyer is best known for her work on the sketch series SNL from 1996 to 2002. She was also a series regular on Suburgatory from 2011 to 2014 and People of Earth.
David Alan Grier as Mall Santa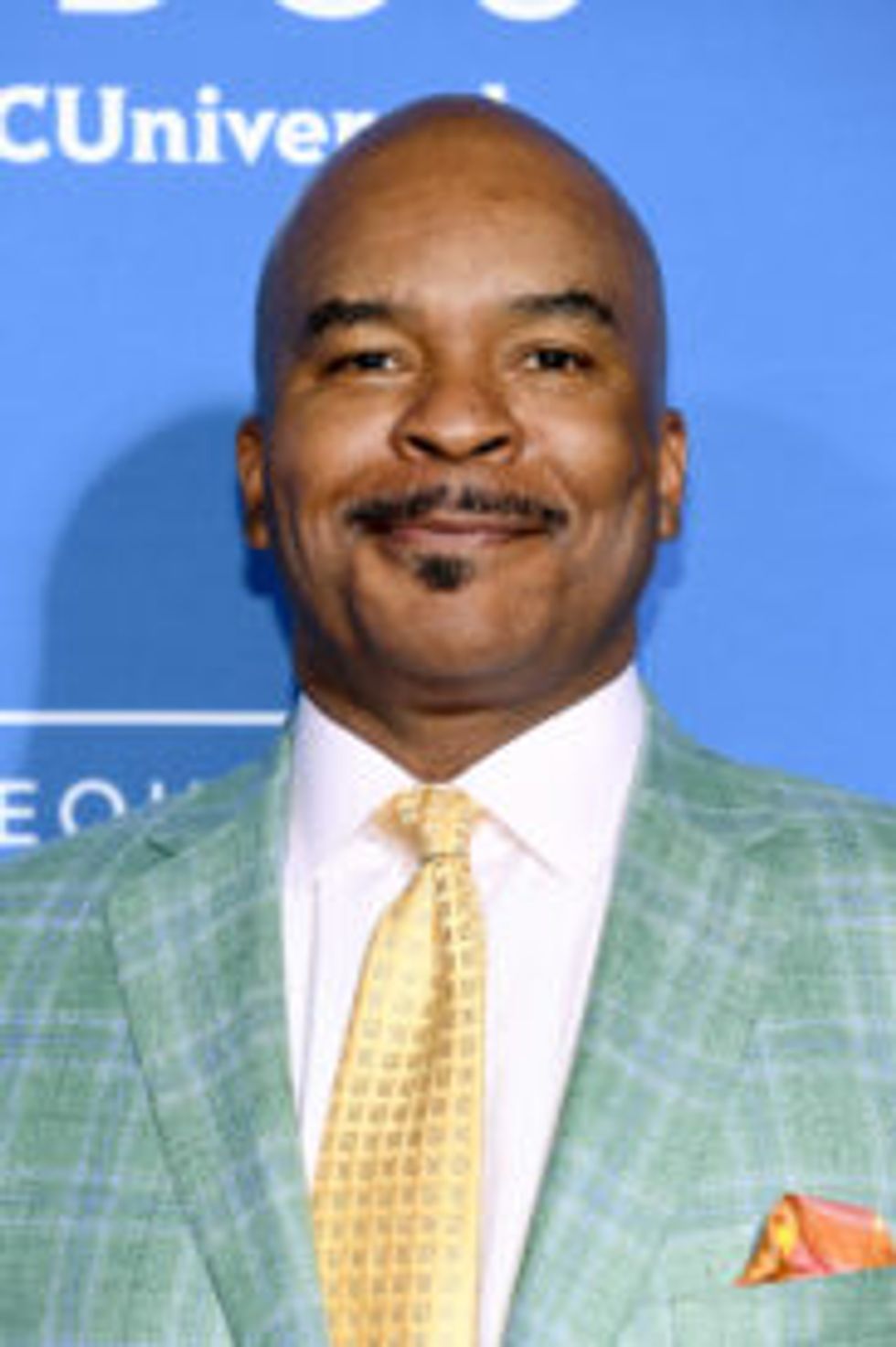 David Alan Grier attends the 2017 NBCUniversal Upfront at Radio City Music Hall on May 15, 2017 in New York City.
David Alan Grier plays Santa in tonight's broadcast on A Christmas Story Live!.
Grier booked the role of Jackie Robinson on Broadway's The First not long after graduating from Yale. In 1982, he was nominated for Best Actor in a Musical for his role in The First. He went on to play James "Thunder" Early in Dreamgirls.
The actor made his movie debut in 1983 in Streamers; the role earned him a Golden Lion for Best Actor at the Vencie Film Festival. He is known for a number of other notable roles, including Memnon in Hercules: The Animated Series, Jimmy in My Wife and Kids, and David Bellows in Life with Bonnie.