It's every little believer's wish to speak to the big red elf for Christmas. The magic of hearing that jolly "Ho ho ho!" embodies the spirit of the holiday season for them and allows them to make sure the big red elf gets their Christmas wish list.
Though getting a hold of Father Christmas during his busiest time of the year may sound like an impossibility, there are a few direct ways to get his voice on the phone. If anything, knowing Santa is only a phone call away will keep them in line during the Christmas season.
---
Those looking to get Mr. Claus on the phone can do so by dialing 951-262-3062. Seeing as how busy he is - being the holiday season and all - the line goes to a pre-recorded message intended to spread holiday cheer to all that hear it and help keep the most mischievous of children from acting out.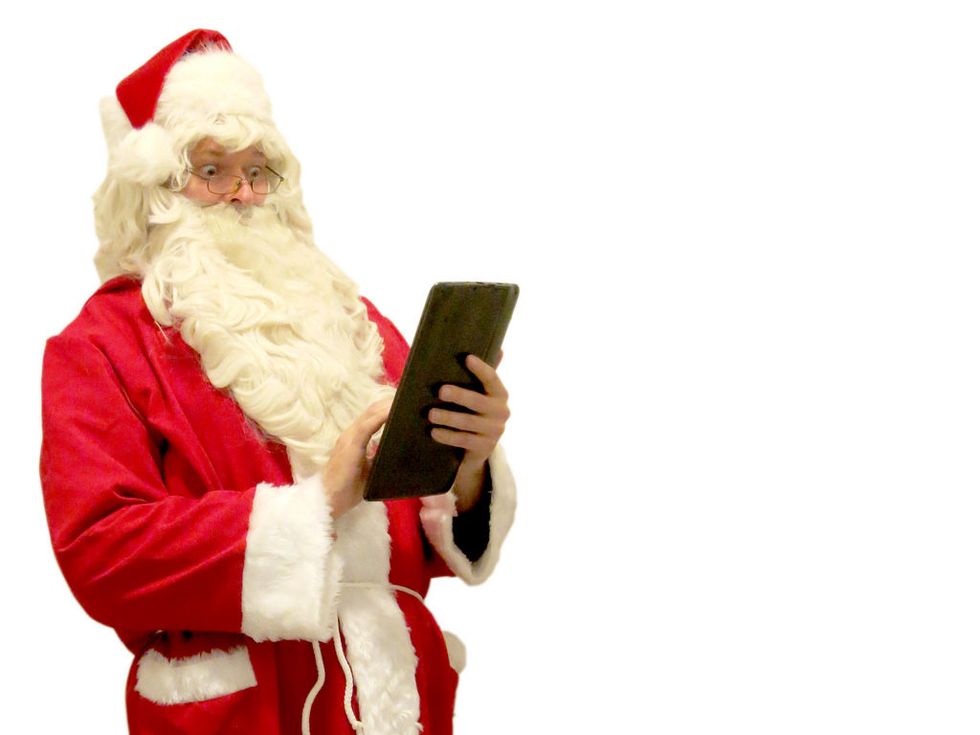 Source: Matti Mattila
Claus' "personal hotline" is an effective way to let children get their message out to the North Pole while also keeping the spirit of the season alive. Santa encourages kids to behave, promises that he knows "who's been naughty and nice," and encourages them to leave a message with their wish list. For calls made on a mobile phone, parents receive some extra help in a quirky and unique way.
Alternatively, Twilio, a communications platform, in association with Toys for Tots set up "The Santa Phone Project." It's not as easy as just dialing the number, but the instructions at SantaPhone.org are easy to follow.
On the website, click "Call Me" and fill out the information requested. Parents can then set up a time for the "North Pole" to call. At the scheduled time, a call will be made and the process to get the child's wish list to Santa Claus will begin.
Android users can also make use of the "Phone Calls from Santa App". Similar to Twilio's "Santa Phone," the app lets the user determine when the call is made and to what number. Messages can be personalized with the child's name and a specific gift idea, though it requires in-app purchases.
All phone calls should be made in the company of an adult.