Chicago Mayor Rahm Emanuel fired his police superintendent, Garry F. McCarthy on Tuesday. Just one week earlier, he and McCarthy appeared together at a press conference as they released a controversial video depicting the egregious police shooting of a black teenager. The graphic footage immediately sparked outrage and resulted in demonstrations across the city.
According to Emanuel, he chose to fire McCarthy because "at this point and this juncture for the city, given what we're working on, he has become an issue rather than dealing with the issue, and a distraction." He also announced the creation of a six-person task force which will be asked to complete "a top-to-bottom review of the system."
---
McCarthy's firing may have been necessary in that respect, but Emanuel's motives could also have been about self-preservation. Either way, firing McCarthy may not have been enough to relieve the mounting scrutiny Emanuel himself is facing, as many are calling on the Mayor to resign over the way he has handled the McDonald case.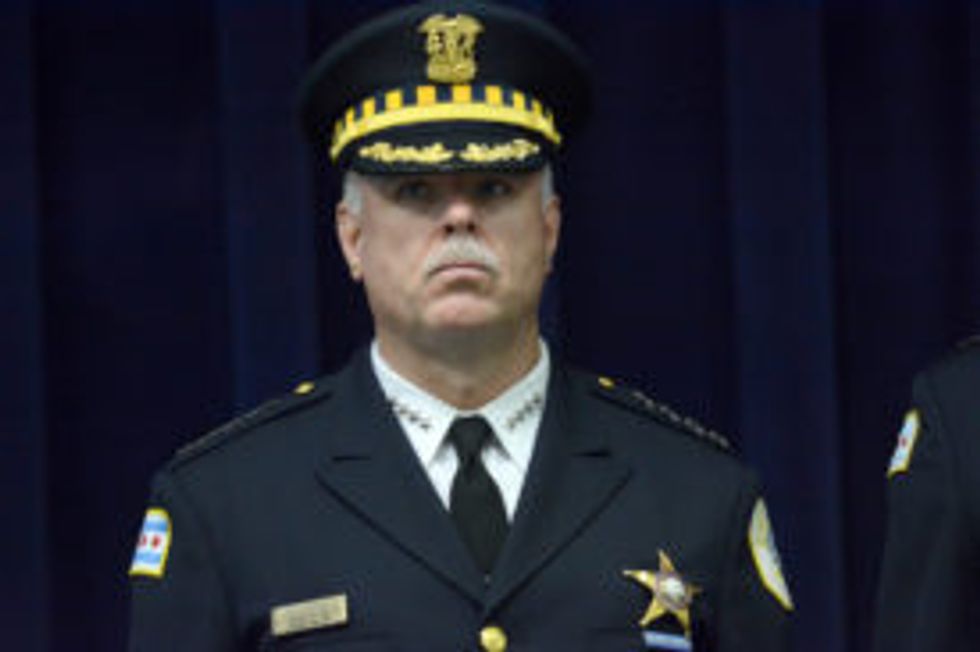 Former Chicago police superintendent, Garry McCarthy. Credit: Source.
A city divided by two tales.
The video appears unambiguously damning. It shows Laquan McDonald, a teenager, walking down the street toward two police cruisers. He hops out away from them, presumably to avoid them, as two officers burst forth from their vehicles, guns at the ready.
To read more, continue to the next page.
Then, one officer fires. Laquan falls to the ground, but the shots continue. And continue.
Ultimately, 37-year old Officer Jason Van Dyke of the Chicago PD emptied 16 rounds into 17-year-old Laquan McDonald.
Remarkably, McDonald survived until paramedics arrived. He died before reaching the hospital.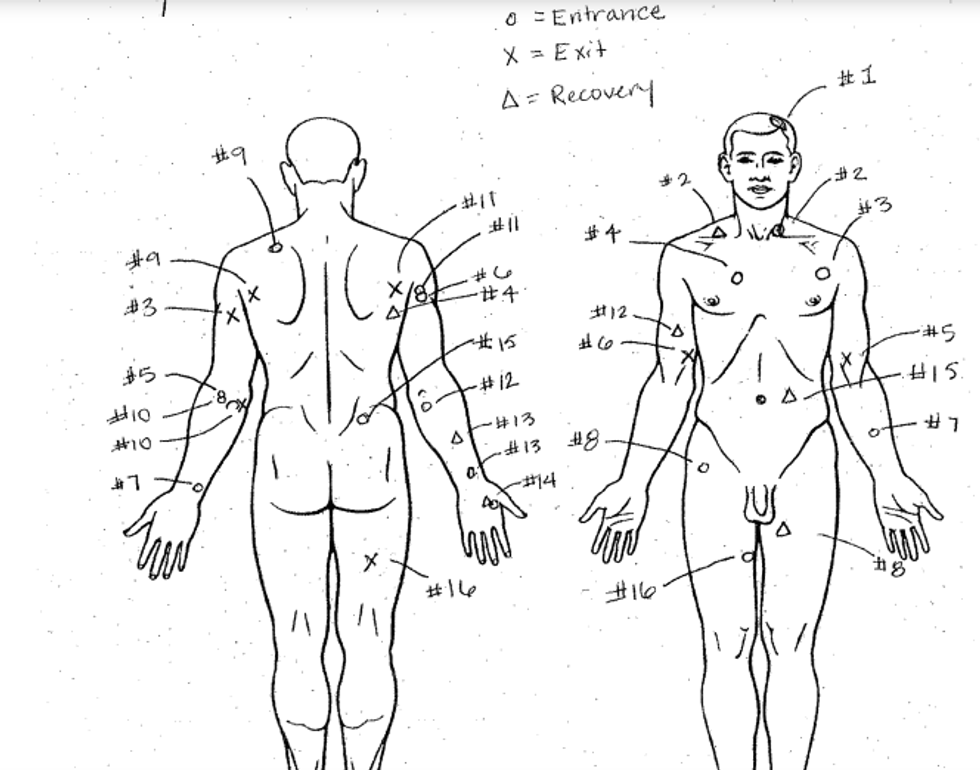 Despite the existence of the footage, police have held to the claim that the video only reveals part of the story. They argue that McDonald was behaving erratically because he had PCP in his system; that that the boy was refusing to comply with commands to drop a knife; that Officer Van Dyke legitimately feared for his life when he fired his weapon.
But evidence suggests that Officer Van Dyke, who has since been charged with McDonald's murder, actively tried to cover up the incident. Soon after McDonald was shot, officers arrived at a Burger King restaurant located close to the scene of the shooting. According to the restaurant's district manager, Jay Darshane, the officers demanded access to the restaurant's surveillance video. After they left, the video was inexplicably missing 86 minutes of footage, including the entire shooting incident. Darshane told the Chicago Tribune,"I was just trying to help the police with their investigation . . . I didn't know they were going to delete it." Though the footage would not have shown the shooting itself, it would have shown how McDonald was behaving as he approached the area of the police cars- information that would be critical to prove whether Van Dyke was justified in using deadly force.
This isn't the first time Officer Van Dyke has tried to cover up a police shooting. According to International Business Times, Van Dyke admitted during a deposition that he falsified his
To read more, continue to the next page.
police reports to match those of fellow officers after the shooting of a Hispanic man in 2005. A lawsuit brought by the victim's family alleges that the 23-year-old janitor was shot 16 times by five officers without cause and that the officers later fabricated a story about him having attempted to run over one of them with his car.
A culture of covering up.
The New York Times reports that out of 400 police shootings investigated by Chicago's Independent Police Review Authority since 2007, only one was found to be unjustified; and since McDonald was killed over a year ago, information about the shooting has remained tightly under wraps. As a result, questions have emerged as to the motive for withholding the video from the public for so long.
Some argue that the video would never have been released had it not been for a lawsuit filed by Brandon Smith, a freelance journalist investigating police shootings in Chicago. Smith was not allowed to attend the press conference where Emanuel and McCarthy released the video of McDonald's death. Officials prevented Smith from attending the event, they said, because he lacked the proper media credentials. Smith questions, however, whether this was the result of an oversight or a deliberate attempt to bar him from the premises.
Instead, Smith took to Twitter, tweeting questions he would have asked the Mayor had he been permitted to attend.
Smith also claims that the City is continuing to withhold significant evidence from the public, including additional dashcam videos that show the shooting from more direct angles (McDonald is back to in the video released last Wednesday).   
Questions have also arisen as to the degree of Mayor Emanuel's involvement in holding back information. The New York Times reports that at his press conference on Tuesday, Emanuel tried to deflect questions about the reason for video's belated release, pointing to
To read more, continue to the next page.
the "conflicting principles" regarding ongoing investigations. According to Emanuel, "[w]e have a practice, not unique to Chicago, that you don't do anything as it relates to material evidence that would hamper, hinder, compromise an investigation... Yet it's clear you all want and the public deserves that information." 
But, more to the point, it is unclear exactly when Emanuel himself watched the video. The Mayor, who already faced fierce criticism for withholding the video during a hotly contested mayoral race earlier this year, claims that he first saw the video about a week before it was released to the public and that he had intentionally avoided watching it so that he could not answer questions about it. But, as Nicky Woolf of The Guardian points out, his administration had been embroiled in a legal battle for more than a year attempting to keep the video suppressed.
Too little, too late? Firing his police superintendent won't take the heat off Emanuel.
Critics of Chicago's handling of McDonald's shooting are, as yet, unsatisfied with Emanuel's solutions. They want answers, they want investigations, and they want a real, systemic overhaul. According to the New York Times, the State Attorney General, Lisa Madigan, is calling for an investigation of Chicago's police department similar to the review in Ferguson, Missouri. Others are calling for an investigation of Emanuel's administration.
When asked whether he planned to resign, Emanuel said he would not.  He argued that "[w]e have a process called the election. The voters spoke. I'll be held accountable for the decisions and actions that I make."
But the Mayor may be misconstruing an essential point about free speech and democracy: protests are one mechanism for voters in our system to hold politicians accountable. The voters may have elected him, but they also have the right to ask him to leave.