It has been an interesting year for Kathy Griffin, to say the least.
She started the year successfully hosting her annual New Years Eve gig with pal Anderson  Cooper.
---
But then she posed with for Tyler Shields holding up a rubber mask covered in tomato sauce in reference to a beheaded President Trump and all hell broke lose.
She lost product endorsements, performances were canceled and she also was fired from her New Years Eve event with CNN. She received death threats, her family received death threats and she went into hiding. The fallout from the photo continued with her being investigated by the Secret Service.
But it didn't stop there. She then had numerous friends and colleagues speak out against her actions including Anderson Cooper. Who tweeted "For the record, I am appalled by the photo shoot Kathy Griffin took part in. It is clearly disgusting and completely inappropriate".
This was followed by an emotional press conference in June and apology by Kathy Griffin, hoping to stop the anger directed her way for posing in the now famed photo.
But to rub a little salt into wound, while on Watch What Happens Live with Andy Cohen, Anderson Cooper stated that he still hadn't reached out to his "friend" Griffin to offer any support or talk about the photo or his tweet. He finally reached out to her months after the controversy erupted which resulted in her ending the years long friendship.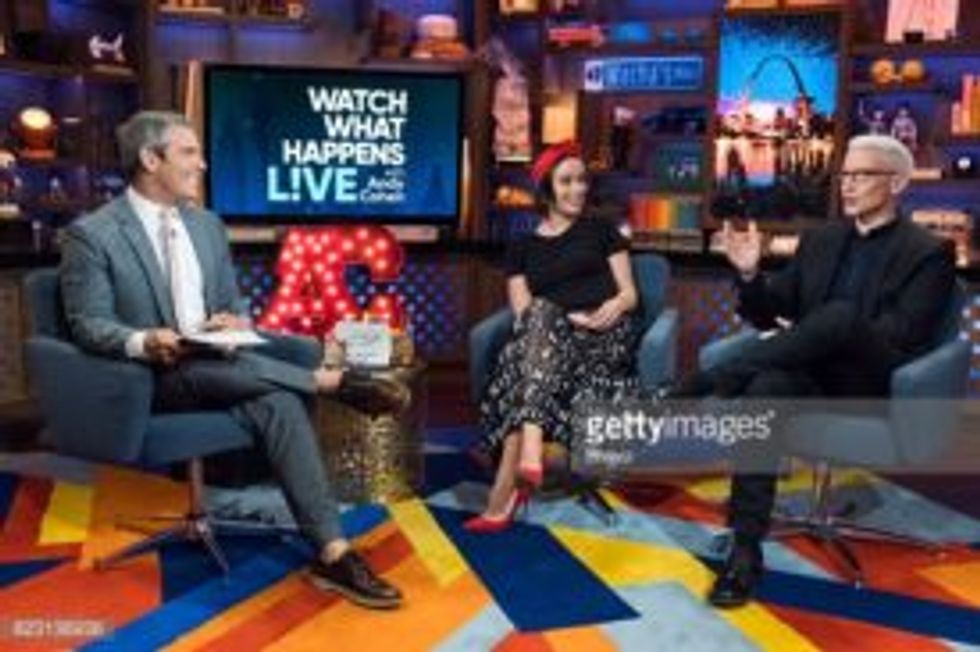 WATCH WHAT HAPPENS LIVE WITH ANDY COHEN -- Pictured (l-r): Andy Cohen, Olivia Wilde and Anderson Cooper -- (Photo by: Charles Sykes/Bravo/NBCU Photo Bank)
But it doesn't stop there.
CNN announced her replacement for the New Years Eve event, Andy Cohen. Who is her old boss from My Life on the D-List and host of Watch What Happens Live. Coincidently the show where Anderson Cooper announced he hadn't reached out to his friend during her ordeal.
Kathy Griffin and Anderson Cooper continued this feud with Griffin calling Cooper a "Spineless Heiress" in direct reference to Cooper's mother famed heiress Gloria Vanderbilt.
TMZ approached Andy Cohen in October asking him to comment on the Kathy Griffin/Anderson Cooper saga. Which he responded "I don't know her", later claiming he was referencing the Mariah Carey comment to knowing Jennifer Lopez.
Griffin fired back with a vlog, stating that Cohen was in fact one the producers from her TV show My Life on the D-List. Also that he is "deeply misogynistic" and that when she appeared on Watch What Happens Live that Cohen in his dressing room offered Griffin "blow" before appearing before the live audience.
Cohen fired back saying the comment are untrue and then has since been quoted saying that Griffin's vlog is a "Bag of Bullshit".
No matter the outcome I am sure that Kathy Griffin, Anderson Cooper and Andy Cohen will be quite happy to put behind them the saga that has been 2017.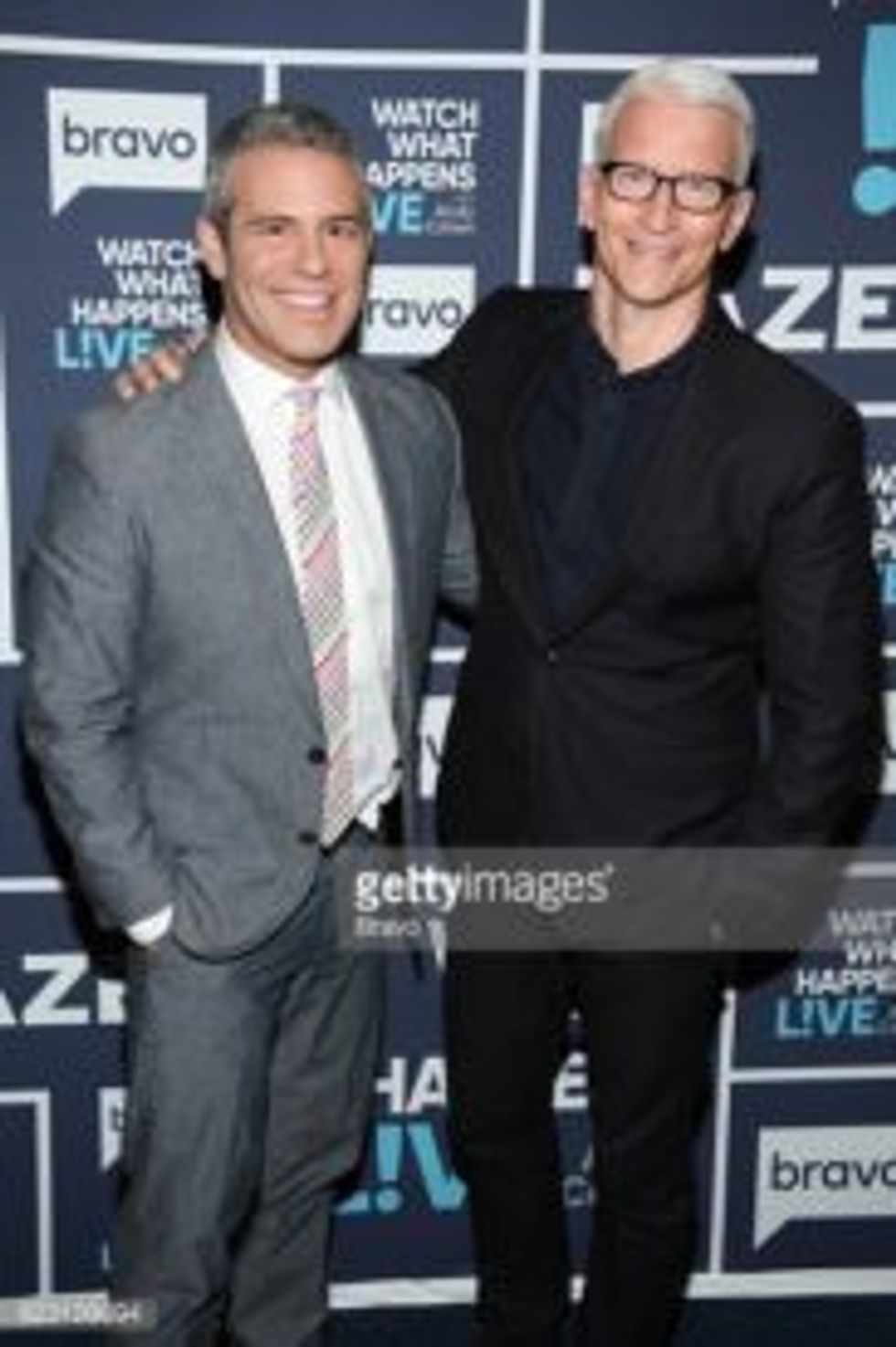 WATCH WHAT HAPPENS LIVE WITH ANDY COHEN -- Pictured (l-r): Andy Cohen and Anderson Cooper -- (Photo by: Charles Sykes/Bravo/NBCU Photo Bank)