The Canadian province of Ontario passed a groundbreaking law earlier this month granting affirmative rights to LGBTQ children. The law, which would allow the government to remove a child from a home that does not accept the child's gender identity or gender expression, has caused a deep rift between conservatives and liberals, with some conservatives even calling the bill "totalitarian." What does a bill like this mean? And could the U.S. follow suit?
The Canadian Law Would Grant Strong Affirmative Rights to LGBTQ Children
The bill, called the Supporting Children, Youth and Families Act of 2017, or Bill 89, passed 63 to 23. It replaces the previous law governing child protective services, foster care and adoption.
---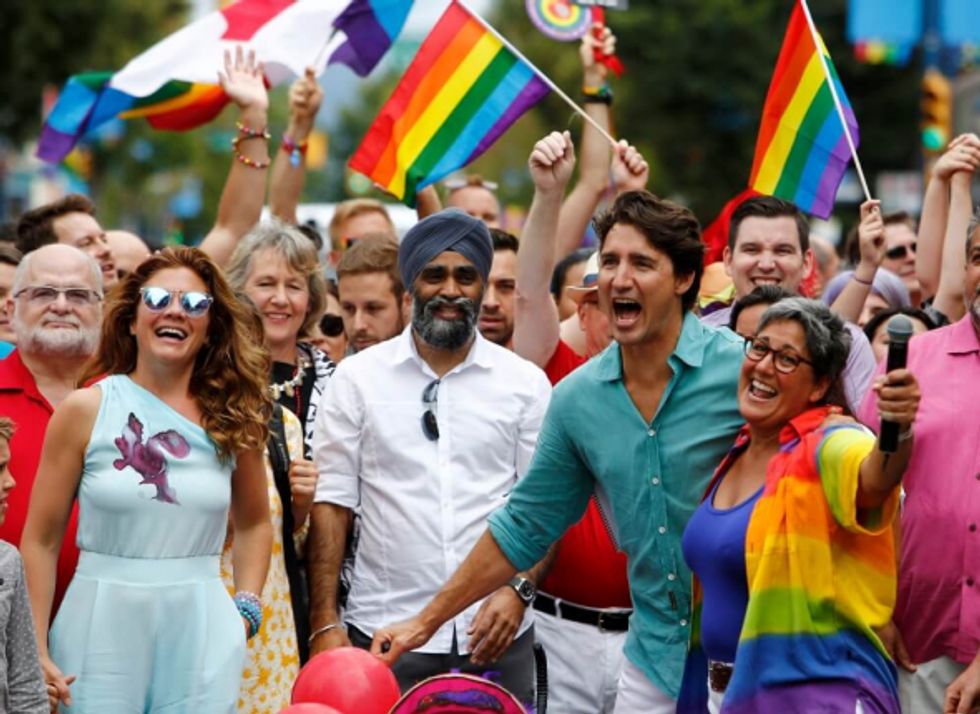 Credit: Source.
The "paramount" purpose of the bill "is to promote the best interests, protection and well-being of children." To that end, the bill requires that "a child's or young person's race, ancestry, place of origin, colour, ethnic origin, citizenship, family diversity, creed, sex, sexual orientation, gender identity and gender expression" be weighed when considering what those best interests are.  
While other Canadian provinces have begun to fold in protections for gender identity and gender expression, this bill is unique in that it does more than seek to passively end discrimination on those bases. Rather, by folding the child's gender identity into the child's "best interests," the law would arguably allow children who do not feel as though their gender identity were being honored in the family setting to be removed from that setting by obtaining a protective order--even outside the foster context. The Minister of Child and Family Services, Michael Coteau, who introduced the bill, affirmed this interpretation of the law. He stated that failure to respect a child's gender identity could lead to removal from the
home. "I would consider that a form of abuse, when a child identifies one way and a caregiver is saying no, you need to do this differently. If it's abuse, and it's within the definition, a child can be removed from that environment and placed into protection where the abuse stops."
Irwin Elman, Ontario's Provincial Advocate for Children and Youth, called the bill a "paradigm shift," stating that it showed a "commitment to the participation of children and youth in every decision that affects them, the creation of a child-centered system of service, and commitment to anti-racism and children's rights."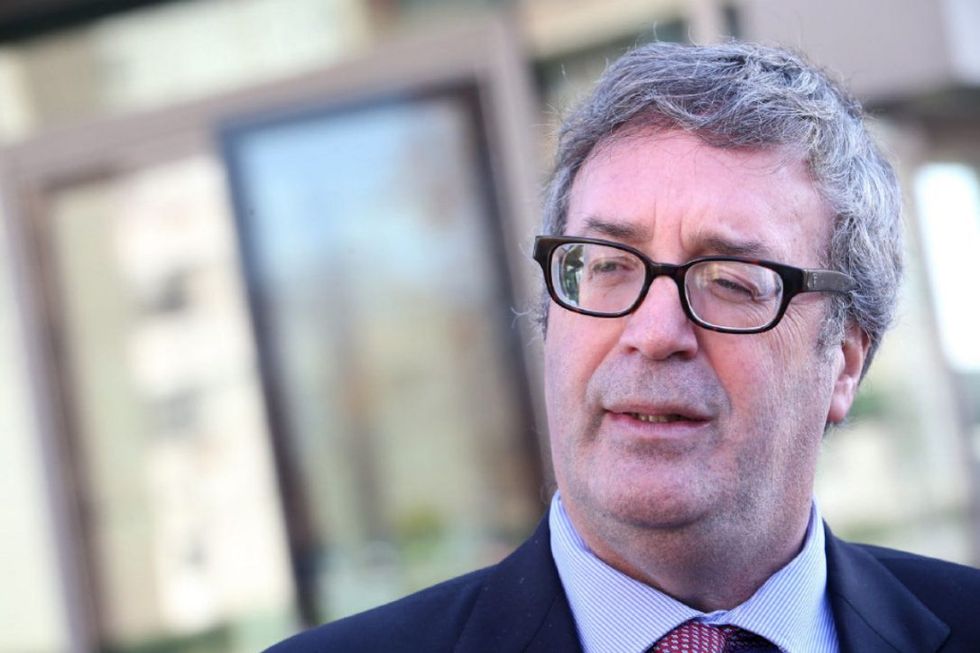 Irwin Elman. (Credit: Source.)
The Conservative Backlash
While celebrated in some sectors, conservatives have come out strongly against the bill. Bill 89 repealed the previous version of the law, which omitted gender identity and gender expression. The old version of the law also allowed parents to "direct the child's education and religious upbringing" and allowed religious faith to be a consideration in assessing the child's best interests. The new version allows a child's "creed," which encompasses religion, to be considered, but not, explicitly, religious faith.
"With the passage of Bill 89, we've entered an era of totalitarian power by the state, such as never witnessed before in Canada's history," said Jack Fonseca senior political strategist for Campaign Life Coalition.
Fonseca continued that Children's Aid agencies now have "a type of power to bust down your door, and seize your biological children if you are known to oppose LGBT ideology and the fraudulent theory of 'gender identity,' if for instance, some claim is made that your child may be same-sex attracted or confused about their 'gender."  
"Make no mistake,"Fonseca concluded, "Bill 89 is a grave threat to Christians and all people of faith who have children, or who hope to grow their family through adoption."
"The totalitarianism embedded in this bill is breathtaking," said Campaign Life Coalition vice president Jeff Gunnarson. "These are gestapo-like tactics, and I can't believe we're witnessing it unfold in the legislature that's supposed to represent us."
John Sikkema, a conservative lawyer with the Association for Reformed Political Action in Canada, opined that "[w]e may be seeing a shift toward essentially enforcing gender ideology in families," stating an instance could arise where a teacher may "actually have a
duty to report" if the teacher suspects a child is gender questioning and "not being supported in that."
However, that possibility is still on the distant horizon. Said Elman, there is "much work left to be done" to ensure that the promises set forth in the bill are fulfilled. "As the government shifts its attention from legislation to developing policies and regulations, they will now have to 'walk the talk.'"
Is a Bill Like This Possible in the U.S.?
Not likely, Cathryn Oakley, Senior Legislative Counsel of the Human Rights Campaign, told Second Nexus. There are roughly 16 states with policies, regulations or laws that prohibit discrimination on the basis of gender identity or gender expression. However, these laws are largely about access to services. They seek to ensure that a child will not be denied care or services based solely on their gender identity — they do not grant affirmative rights like the Canadian bill. They are also limited to foster care, and do not extend to the biological home. Credit: Source.
Nor, said Oakley, are they likely to anytime soon. "Here we operate under the presumption that parents are going to take good care of their kids. We see parents as having a right to raise their children in the way that parents see fit. The state would only get involved if the parents are reacting in a way that is abusive and the best interest of the child is absolutely not being served by them being with their parents."
While in Canada, cutting-edge politicians are beginning to view the refusal to acknowledge a child's gender identity as potential abuse, the U.S. simply is not there yet. This is made particularly obvious by the passage of "religious freedom" bills in states like Texas and South Dakota, which would allow a child who is a ward of the state to be subjected to conversion therapy to change their sexual orientation or gender identity.
For now, said Oakley, with the probability of a bill like the one passed in Canada not even on the horizon, the focus needs to be on working hard to defeat bills accepting conversion therapy in the foster environment, and on educating parents.
Said Oakley: "Every child deserves to have their gender identity respected and affirmed by the people in their life and we will work really hard to continue to make sure that's the case.