Boutros Boutros-Ghali, who served as Secretary General of the United Nations from January 1992 to December 1996, died February 16, 2016 at the age of 93. UN representatives have said that Boutros-Ghali died after being hospitalized for a broken leg in his home nation, Egypt.
---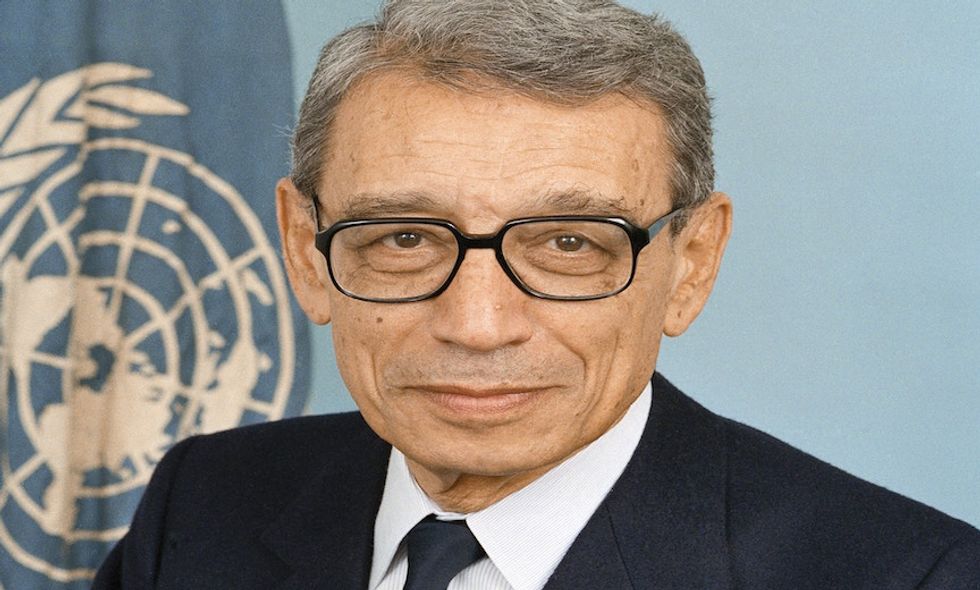 Credit: Source.
Ban Ki-Moon, the current Secretary General, said of Boutros-Ghali "He showed courage in posing difficult questions to the Member States, and rightly insisted on the independence of his office and of the Secretariat as a whole. His commitment to the United Nations – its mission and its staff — was unmistakable, and the mark he has left on the Organization is indelible… The United Nations community will mourn a memorable leader who rendered invaluable services to world peace and international order."
[post_ads]
Boutros-Ghali led the UN during the conflicts subsequent to the breakup of the former Yugoslavia and the genocide in Rwanda. In 1992 Boutros-Ghali issued a report, An Agenda for Peace, which took a strong stance in favor of expanding and strengthening the UN's peacekeeping role in the world.
The document was the first from the United Nations to argue in favor of military intervention even when all involved parties did not agree to the intervention. However, the real-world conflicts in Somalia, Rwanda, the former Yugoslavia, Cambodia, El Salvador, Angola and Mozambique, left UN peacekeeping forces overwhelmed and Boutros-Ghali was unable to enact
much of what he suggested. As a result, he was seen by many as ineffective.
When Boutros-Ghali ran for a second term as Secretary General, he was approved by all Security Council member-nations but the United States. Madeleine Albright, who was then the U.S. Representative to the United Nations, vetoed Boutros-Ghali's nomination.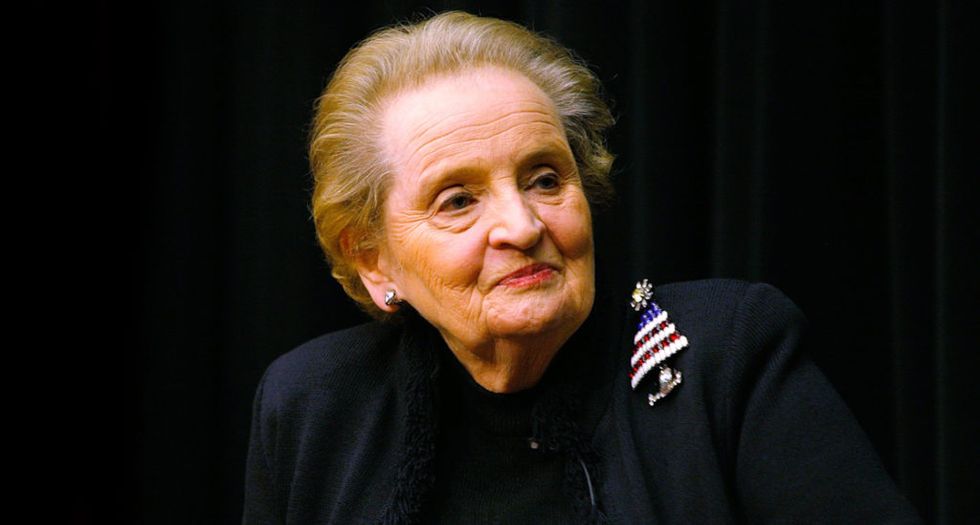 Credit: Source.
Because of the structure of the Security Council, the U.S. veto was sufficient to make him the only Secretary General to serve one term. He was succeeded by Kofi Annan who was more supportive of U.S. plans to bomb Bosnia.
Boutros-Ghali, the grandson of a former Egyptian prime minister, was born in Cairo on November 14, 1922. He was educated at Cairo University, the Pantheon-Sorbonne in Paris, and Columbia University in New York, where he was a Fulbright Scholar. Under former president Anwar al-Sadat, Boutros-Ghali served as Egypt's foreign minister from 1977 to 1991.
From 2002 to 2012, he served as president of an Egyptian human rights council formed by Hosni Mubarak amid international pressure to democratize Egypt and to end the human rights violations of the Mubarak regime.