Republican Representative Lauren Boebert of Colorado hit all the GOP talking points during her appearance at the Conservative Political Action Conference (CPAC).
Sprinkled with the usual bigotry, Boebert also railed against Hunter Biden—son of Democratic President Joe Biden.
She shared video of her performance on social media with the caption:

"Hunter Biden is comprised!"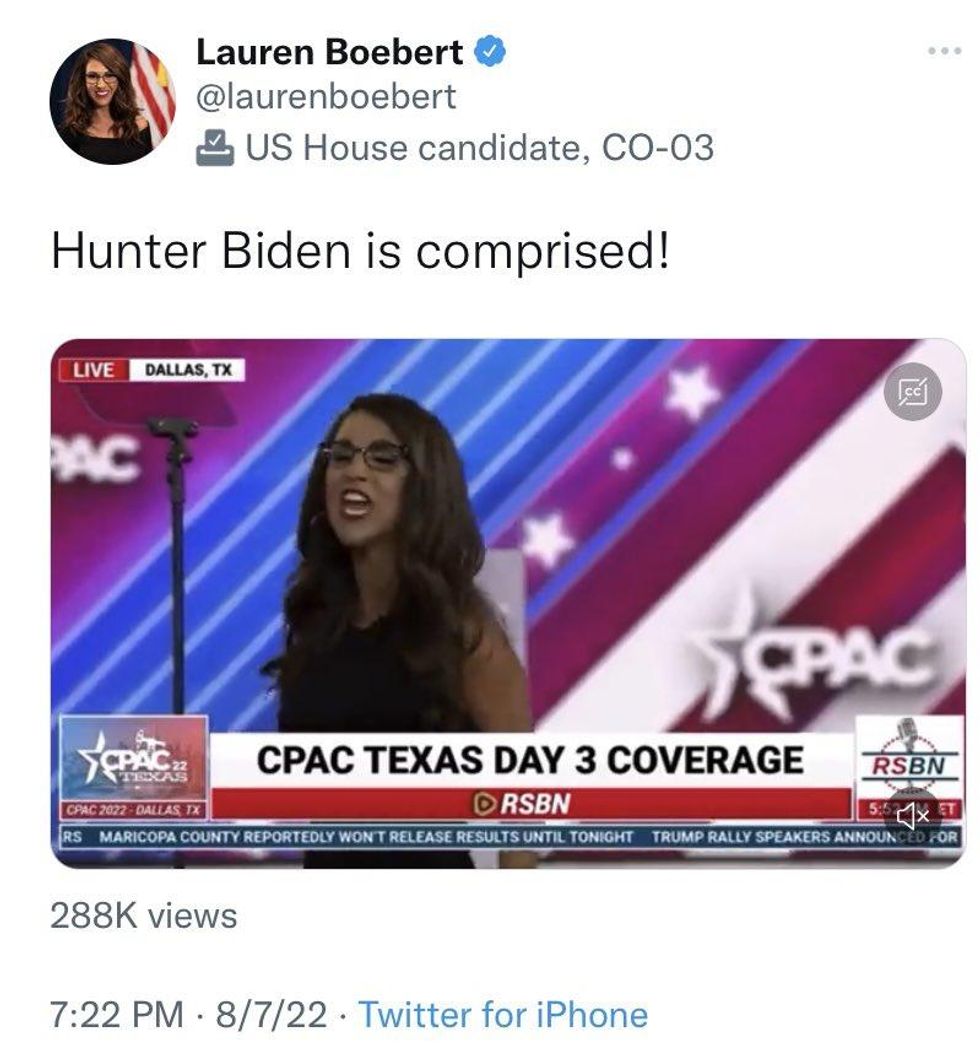 @laurenboebert/Twitter
Boebert didn't specify what Biden was comprised of, leaving many to think she meant "compromised."
Dictionary.com helpfully shared a definition for "comprised" to help Boebert decide if she used the right word.
Twitter had thoughts about Boebert's latest spelling error.
Some people shared some of Boebert's prior errors.
While the Republican spelling bee probably won't happen, Boebert is up for reelection in November.
Whether she passes Colorado voters' standards again remains to be seen.