Amanda Fickett
Amanda Fickett is an attorney and playwright living in Maine. When she is not out campaigning for social justice, Amanda can usually be found in her garden or paddling her kayak on the lake.
Months before Supreme Court Justice Antonin Scalia's sudden passing, Court watchers began presenting these four numbers as a sober warning:
82-79-79-77
Keep reading... Show less
Tennessee's House just killed a bill that would have ended same-sex marriage in the state.  That would be good news, but another identical bill is still pending in the Senate.
On September 17, 2014, two Tennessee state lawmakers resolved to take on the Supreme Court. Republicans Rep. Mark Pody and Sen. Mae Beavers each introduced "The Tennessee Natural Marriage Defense Act" in their respective houses of the Tennessee General Assembly. The purpose of the law is to effectively invalidate the Supreme Court's ruling within Tennessee's borders.
Keep reading... Show less
When Donald Trump announced his candidacy back in June, he entered an already crowded field. The idea that the hotel mogul might go on to win the Republican nomination was laughable. Here was a political novice with a blowhard reputation; his public persona was an angry caricature--more like a spokesperson for his brand than a real-life person.  
But as the primaries draw closer, it's looking more and more like Donald Trump will be the Republican nominee.
Keep reading... Show less
Credit: Source.
At a Fox News debate in August, Mike Huckabee claimed that, as President, he would invoke the protections of the 5th and 14th Amendment on behalf of fetuses in order to prevent women from having abortions. Later, at the Family Research Council's Annual Value Voters Summit in September, Huckabee argued that defunding Planned Parenthood simply does not go far enough. Reinforcing the promise he made in August, Huckabee thundered "[i]t's called the Fifth Amendment, that says that there will be due process before you deprive a person of life and liberty. As president, we will evoke the Fifth and Fourteenth Amendment. We will protect human life."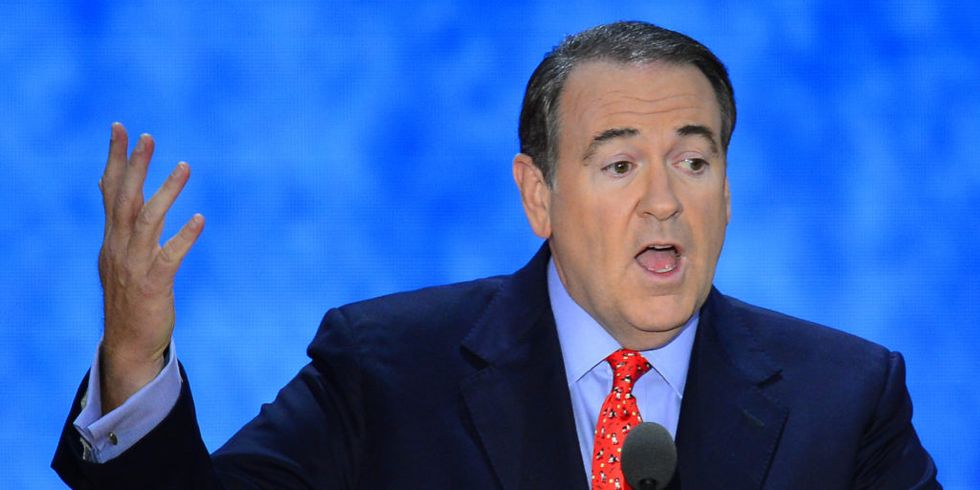 Mike Huckabee. Credit: Source.
Keep reading... Show less