[DIGEST: The Guardian; BBC; Telegraph]
Beloved British actor of stage and screen, Alan Rickman, has passed away at age 69. Rickman's family reports that the actor had been suffering from cancer.
---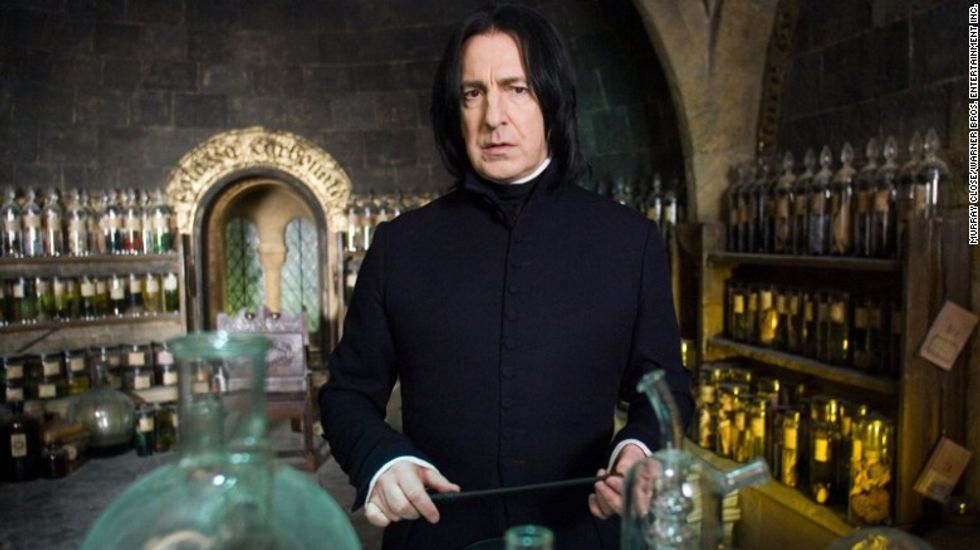 Credit: Source.
Rickman's family released a statement this morning: "The actor and director Alan Rickman has died from cancer at the age of 69. He was surrounded by family and friends."Rickman was best known for his role as Severus Snape in the "Harry Potter" series. J.K. Rowling remembered the actor on Twitter:
There are no words to express how shocked and devastated I am to hear of Alan Rickman's death. He was a magnificent actor & a wonderful man.

— J.K. Rowling (@J.K. Rowling) 1452781767.0
My thoughts are with Rima and the rest of Alan's family. We have all lost a great talent. They have lost part of their hearts.

— J.K. Rowling (@J.K. Rowling) 1452782122.0
[post_ads] Some of Rickman's theatrical colleagues have also tweeted heart rending tributes to the actor. Stephen Fry, another British great, was among the first to pay homage to Rickman on Twitter.
What desperately sad news about Alan Rickman. A man of such talent, wicked charm & stunning screen & stage presence. He'll be sorely missed

— Stephen Fry (@Stephen Fry) 1452776272.0
I do not want my heroes to die! Alan Rickman is dead & he was another hero. Alan - thank you for being with us. We are sorry you had to go

— Eddie Izzard (@Eddie Izzard) 1452776298.0
Fans knew him best as the deeply morose Professor Snape, but Rickman played a myriad of complicated characters throughout his long, rich career as an actor. Many of his notable performances were as the villains we loved to loathe: he delighted audiences as theridiculous Sheriff of Nottingham in "Robin Hood: Prince of Thieves," and made moviegoers squirm with his performance of Judge Turpin in Tim Burton's "Sweeny Todd: The Demon Barber of Fleet Street." Rickman also leant his distinctive style to his portrayal of the diabolical Hans Gruber in "Die Hard."Rickman had a lighter side too that was enchanting to watch. He wooed audiences with his performance of Colonel Brandon in "Sense and Sensibility," and showed his comedic chops as the frustrated Alexander Dane in "Galaxy Quest." And despite being classically trained at the Royal Academy of Dramatic Arts, Rickman lacked any air of pretension and even voiced a character on the American animated favorite, "King of the Hill."Alan Rickman was born in 1946 in West London. After studying graphic design at Chelsea College Of Art And Design and the Royal College Of Art, Rickman worked to pay his way through RADA and eventually joined the Royal Shakespeare Company. After enjoying tremendous success as a stage actor, Rickman's first major film role did not come until 1988 with the release of "Die Hard."Rickman, who styled himself "a card-carrying member of the Labour party," was also known for being a political activist throughout his career. He held firm to the belief that actors play an important role in politics and social movements, saying, "Actors are agents of change. A film, a piece of theatre, a piece of music, or a book can make a difference. It can change the world."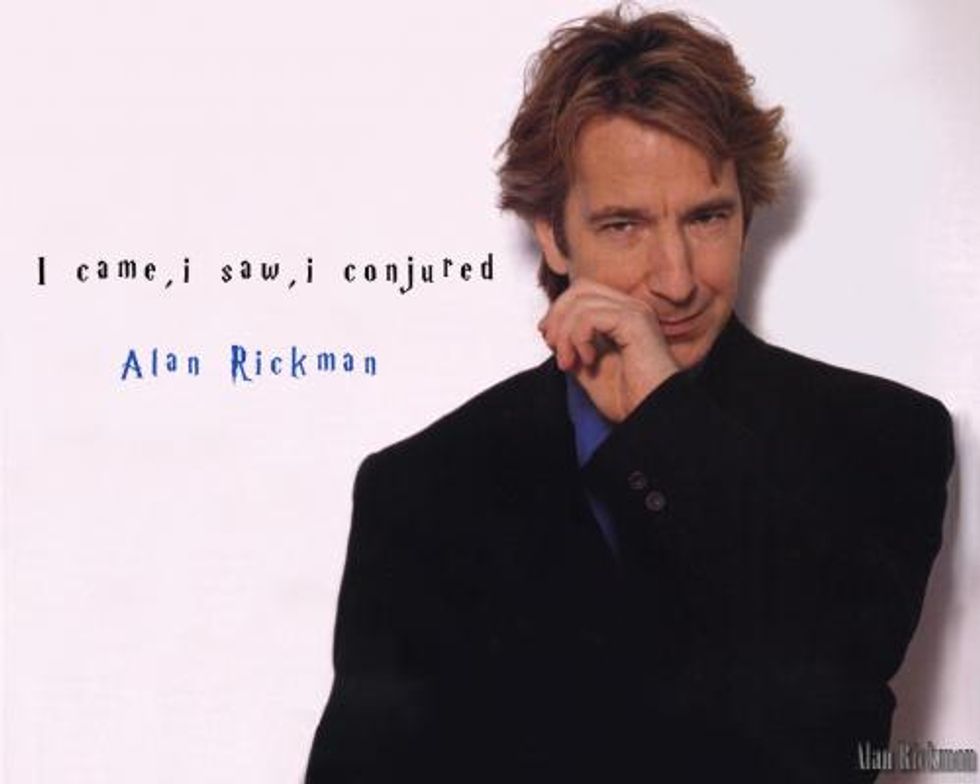 Credit: Source.
Alan Rickman is survived by his wife, Rima Horton. Rickman and Horton met more than 50 years ago when they were teenagers. Though the couple had been together since 1965, and had lived together since 1977, they were not married until 2012.
Editor's Note: A previous version of this article included an unverified tweet from Emma Watson. We have since amended the piece to include a verified tweet from J,K. Rowling.